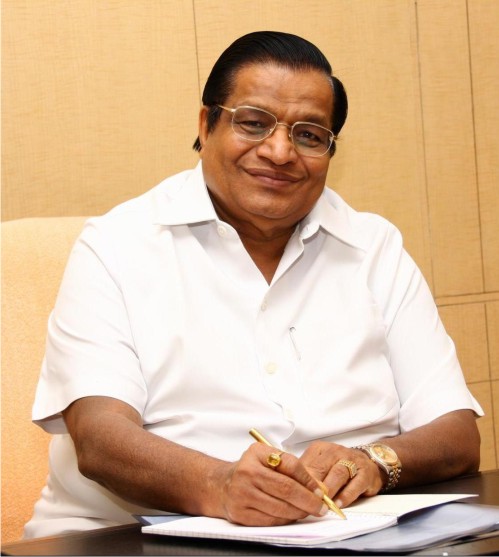 I wish all of you a Very Happy New Year, showering Wonderful Health & Happiness, Prosperity & Peace!
New Year is the time of the year when everyone wants to treasure the ecstatic spirit of the moment. Traditionally, it is the ideal time to start a new phase in your life and the time when you must make your all important new decisions. Regardless of this, the beginning of the year is also one of the difficult times to make a major change in your habits because it's often relatively stressful. Every year, we can make our mind ready to accept good things and leave behind the bad ones, which is sometimes hard. Unless you are very motivated, have good support from your family and friends, and have the right environment, it is difficult to make lasting behavior changes. Such situations remind me of the words of SWAMI VIVEKANANDA, "Take up one idea. Make that one idea your life - think of it, dream of it, live on that idea. Let the brain, muscles, nerves and every part of your body, be full of that idea."
Dreams cannot exist without doubts, fears, uncertainties, obstacles and hesitation. Even if you ignore them, their presence is obvious. It is living through them that our ideas get shaped. You need to give yourself time to try, to make mistakes, to fail, to learn and understand it. Whatever the situation — joy or sorrow, loss or gain, praise or criticism — we have to face it with composure. Nothing is permanent in this world. Everything changes. You are just a witness to change. In the BHAGWAD GITA, SHRI KRISHNA tells ARJUNA, "Change is the essence of nature." It teaches us lessons in impermanence. One must be able to manage any changes that come your way and in this, you don't always have to be the best, you just do your best.
Most of us list out so many resolutions for the New Year, but manage to keep up for not more than a month. Let's not complicate our life. Let's keep it simple. Deciding to make positive changes is always a good idea, but we must see through to the end. Align your life to some values and principles, make them the focus of your life, and most importantly stand by those principles, no matter what the test of time and circumstances are. You cannot be flexible in matters of principles, stand like a rock. This momentum will allow us to experience a feeling of growth and satisfaction even if we fail at our resolutions. Trust the magic of beginnings, every new chance is a New Year. Make this the one priority of your "New Year", to make every moment a new beginning. Celebrate a New Year every day, every hour and every second.  Isn't it more fun - Celebrating life and all our new chances every second of the way.
I believe that the Year 2020 brings all of us new optimism, giving us the confidence that we will achieve our dreams. Let us look forward to take on new challenges and scale new heights this year.
Celebrate the New Beginning!
With Best Regards
Yours
RAMKUMAR GOEL